What It Is
---
Access Control
Implement access points where traditional access control is not feasible
Permit or deny entry to specific area based on pre-configured Access rules & privileges
Anti-Passback to restrict re-entry without exit
Allow access to cardholders using site specific cards only.
Read More

Access Control, ID Verification & Mustering on a mobile device in Online Mode and Offline Mode when no connection available between handheld and GnG Database Server
GnGMobileID Database synchronization with the Access Control System or the database server
Useful to control Access in areas where physical access control system is not suitable or is needed temporarily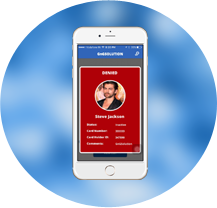 ---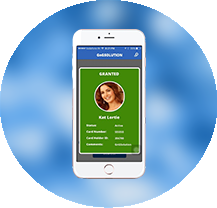 ID Verification
Cardholder ID Verification by stop and check function
Check cardholder's profile and card status
Scan cards or use search function to permit or deny entry
Store T&A information via wifi, cell, or locally
Read More

Useful as additional mobile readers to process high volumes of employee traffic
All data is stored on highly secure cloud and can be accessed anytime and from anywhere
All transactions are synchronized instantly with database server and can be viewed in near real time.
---
Mustering
Cloud or local mustering when Physical Access Control system has been compromised
Live worker countdown in single or multi-zoned environments
Implement mobile mustering points anywhere
View list of individuals who have already scanned into safe areas and name is removed from site count in evacuation area
Read More

Mustering in emergency situations even when fixed mustering points are out of reach
Employees scanned in are registered as mustered and removed from the "On Site" List
First responders are able to view the details and last known location of anyone missing on the handheld device even if Access Control System is down in emergency situations
Any or all zone count and employee details can be viewed from handheld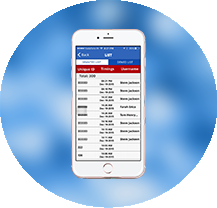 ---
Next
Features
---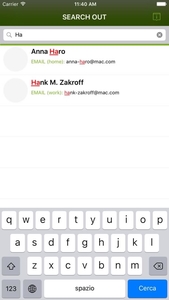 Search & Log Function
Search function to manually search for an employee to verify details and decision can be made to grant or deny access to site
Log function to log the entry of searched employee into database to grant access and will be counted as present on site.
Becomes handy if worker looses or forgets badge and needs to enter the site premises to get the temporary or new badge issued
Used for spot checks and investigations.
---
GPS,Picture & Call Function
GPS function, when turned ON, tracks and reports position of the device to the server and also logs details and location of every scan on the handheld device which enables companies to know the last known location of workers in emergency situations.
Picture function is to take picture, using mobile handheld, of employee scanning on handheld and saving it along with the other scan details of employee which can be used to verify if the pictures do match in case of suspicion or just to update the old image of employee.
Call function can be used to call a pre programmed phone number in case of emergency by security or by the workers if it is setup as mustering point.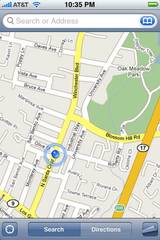 ---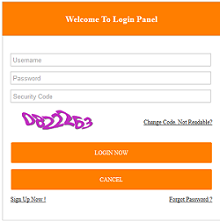 Web Application & Reporting
It is a secure web based application for real-time events and reporting which can be accessed anytime and from anywhere having internet connectivity. It can be used to add users, cardholder information, defining zones & Access levels, controlling devices which can access database and setup the frequency at which data should be synchronized with access control system database or any standalone database server. The reporting tool is to run detailed reports to find count and details of employees in each zone.
---
Next
Recommended for
---
Readers & Supported Cards
The readers are compatible with nearly all proximity, contactless smart card and magnetic stripe card technologies. It can read contactless 13.56 MHz cards and the 125 kHz proximity cards providing identification for over few hundred million physical access cards worldwide.
These readers are ready to integrate with nearly all operating systems and applications. It incorporates all the features of the larger readers and can be configured as the full size models to add a unique level of portability to a variety of card reading needs.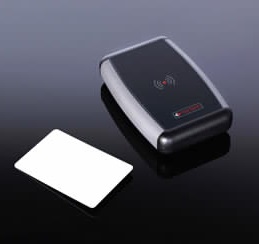 ---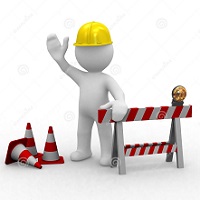 Recommended for
OIL & GAS COMPANIES
CONSTRUCTIONS
SCHOOLS & UNIVERSITIES
TRANSPORTATION & BUSING
EPC COMPANIES
CAMPS
Read More

PORTS
MINING
AGRICULTURE
FOREST
TICKETING
EVENT PLANNERS
---
Integration with Access Control System
GnG MobileID can be integrated with a number of market leading access control systems
No physical change to any existing setup
All communications are encypted by digital certificates using HTTPS.
All data is synchronised from 3rd party database to GNG Database Server and handheld device's local database.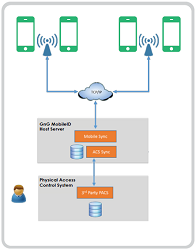 GnG Solutions is a rapidly growing Canada based software development company specializing in providing mobile solutions to compliment physical access control system by using android, iOS & windows based handheld devices for ID Verification , Access Control and Cloud Mustering enabling to view cardholder details including image and GPS location.